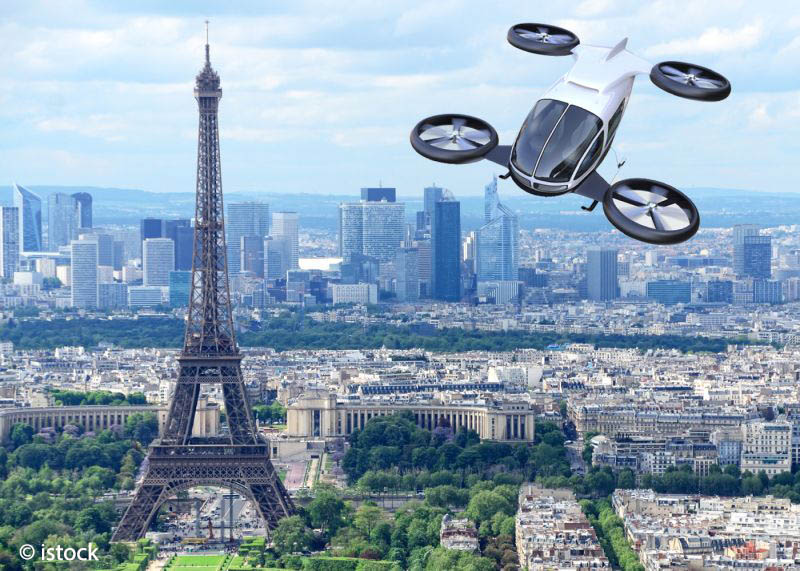 RATP group,  ADP group and Choose Paris Region launched an international call for proposals in October 2020. This one ended with the selection of 30 companies involved in the urban air mobility industry.
This call of proposals presented 5 categories:
Vehicle development: for manufacturers and equipment suppliers
Urban infrastructure: for energy compagnies or vertiport constructors
Operations: for  intermodal solutions providers, maintenance, or digital platforms
Airspace integration: for  unmanned traffic management (UTM) providers or communication/navigation systems providers
Acceptability: for laboratories or research institutes dealing with social and environmental issues
150 applications from 25 different countries have been received: M3 Systems Belgium was selected in the "Integration in the airspace" category. Indeed, the 2024 Olympic Games represents a great opportunity for the sector.
First tests will take place at  Pontoise airport starting from June 2021 with DGA close collaboration and with  European Union Aviation Safety Agency (EASA) & Eurocontrol support.
Olivier Desenfans,  M3 Systems Belgium director, says " Having the opportunity to take part of this adventure as a Walloon SME is an incredible source of motivation and enthusiasm within the company."