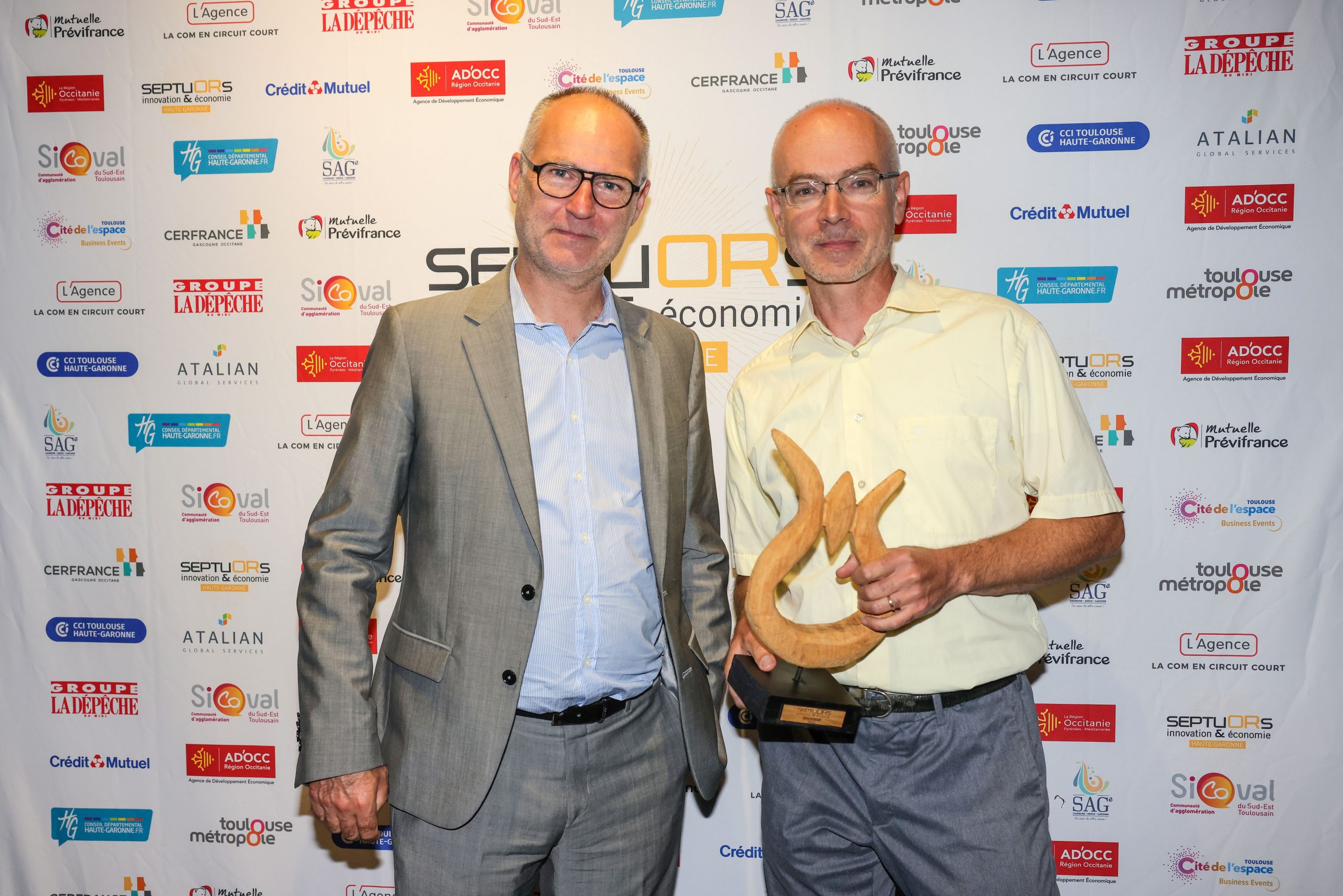 Septuors 31, a prestigious annual event showcasing the most innovative companies in Haute-Garonne, celebrated local entrepreneurship on June 29, 2023, at the Space Museum. This evening brought together stakeholders from various sectors, all driven by the desire to win the coveted title in their respective categories: Commerce, Made in 31, CSR, Startups, Industry, Innovation, Tourism, and Leisure.
It is in this context that BOREAL SAS, specializing in long-range drone solutions, stood out by winning the award in the Industry category. By selecting BOREAL SAS, the jury applauded the company's vision, creativity, and ability to innovate. BOREAL SAS is recognized as the sole French manufacturer of long-range drones (weighing 25kg) for scientific and civil security purposes. The company has pushed the boundaries of drone technology, constantly striving for performance optimization. This recognition reflects BOREAL SAS's significant impact on the local economy and reinforces its position as a key player in its field.
Upon receiving this award, BOREAL SAS wishes to express its deep gratitude to the Septuors organizing committee and the jury for this distinction. The company also warmly thanks its partners and clients. With this recognition, BOREAL is committed to continuing its mission of innovation, striving for even greater excellence.
The company will continue to invest in research and development, exploring new opportunities to reach new heights. Successful operational missions have already been carried out in Africa, with interventions in Gabon and Mozambique, as well as in French overseas departments and regions such as French Guiana, Reunion Island, the Caribbean and in Europe, with operations in Bulgaria, Greece, and, of course, France.
Lastly, BOREAL SAS will deploy its drones in a few days for several strategic missions in the Guyanese territory, where local challenges such as illegal gold mining, illegal fishing, and the fight against river trafficking are prevalent.
The coming months will be marked by the Occitanie finals, where BOREAL will be present to defend its title against the best companies in the region. This promising new stage represents an additional opportunity for BOREAL to consolidate its position as a leader and continue to inspire the industry with its cutting-edge technological solutions.