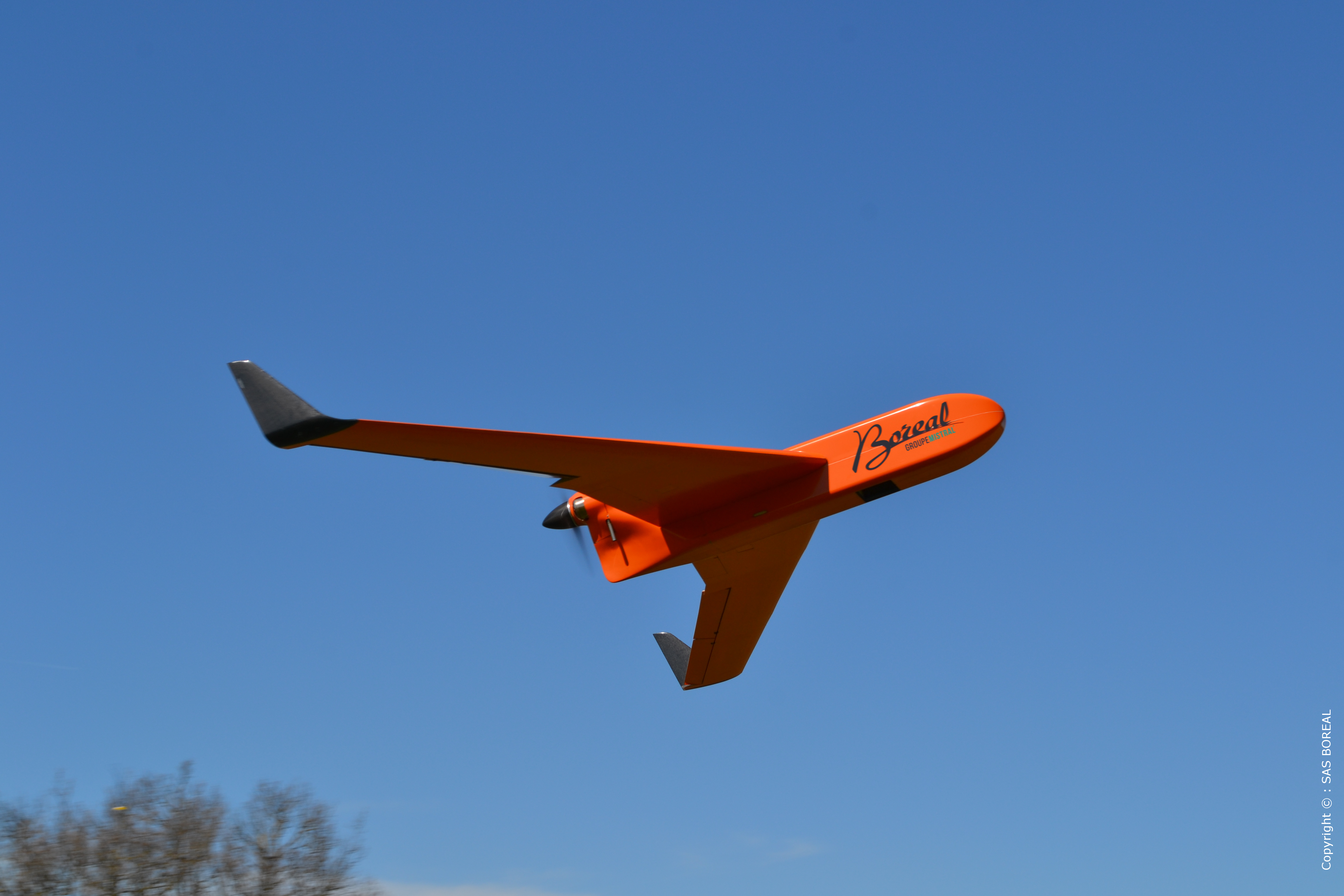 The European project Skyopener, co-funded by the European Global Navigation Satellite Systems Agency (GSA), the European Commission and the Horizon 2020 program aims to develop the civil use of RPAS.
Today, the civil drone operations are subject to strict regulations, especially with regard to out-of-sight operations. The insertion into air traffic is also a challenge because there is a growing demand for drones use in civil applications, especially for long-distance applications. The European Skyopener project aims to propose solutions to reduce risks associated with drone operations in a non-segregated environment.
By its size and mass but also thanks to its transport performance, the BOREAL platform allowed the partners to carry two different payloads to demonstrate the feasibility of such a challenge: a lidar and a visible / infra-red camera set. Fixed-wing drone, it is able to cross long distances, with a flight autonomy of 10 hours.
For this, the use of GALILEO and EGNOS systems is central in this project, which allows to significantly improve the integrity and accuracy of the aircraft position. Reducing risks will reduce insurance premium costs. The reduction of the aerial and terrestrial risks related to drones use could also allow the authorization of operations in scenarios until now prohibited. Both of these factors will provide market opportunities for civil applications.
The European Global Navigation Satellite Systems Agency (GSA) presents in more detail the project Skyopener and the BOREAL drone in an article dated July 26, 2019.
Press Impact :
Unmanned Systems Technology, 31 july 2019
Inside Unmanned Systems, 29 july 2019
Geospatial Solutions, 29 july 2019